Creators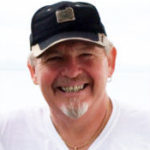 Raym, Byron Bay, Australia. Crystal Master Raym created this process over twenty-five years ago. He offers personal sessions in the Byron Hinterland, nationally, internationally and wherever he is teaching. With Chicchan he also guides tours of Sacred Sites and Crop Circles in the UK each year.
Founder and teacher of Crystal Dreaming™. Visit Raym's website or contact him via the contact form.
Crystal Dreaming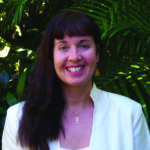 Chicchan, Byron Bay, Australia. Chicchan developed Crystal Awareness and is a Crystal Dreaming™ teacher and practitioner. She is also a vibrational sound healer with crystal singing bowls, a Pranic healer, a Tarot reader and a Reiki Master. With Raym she also guides tours of Sacred Sites and Crop Circles in the UK each year.
Crystal Dreaming™ teacher since 1995. Visit Chicchan's website or contact her via the contact form.
Crystal Dreaming
Paranormal activity
All Crystal Dreaming practitioners are trained to deal with any type of paranormal activity and will venture where many fear to tread.
Advanced practitioners are able to work remotely and do not need to be with you or at the location of the activity.
Practitioners
Debbie, Sydney, NSW. Debbie Shaman is an experienced, knowledgeable and heart centred advanced Crystal Dreaming therapist and teacher. She has over 10 years practical healing experience and comes from a family of psychics and gifted healers. Debbie practices in Grays Point, Sydney (10 min from Westfield Miranda). She also does Advanced distance healing via Skype or absentee healings. "Allow me to guide you in your own inward sacred journey, that will reveal your true beauty and power. True life mastery is to face challenges as opportunities for growth and to find the gift in every tragedy. Above all else life is to become a sacred journey of the heart!" Debbie Shaman
In English or Portuguese. Call Debbie on 0402 399 128 or visit her website. Email Debbie.
Qualified June 2010. Post graduate study. Advanced practitioner.
Licensed Crystal Dreaming™ teacher and Advanced Crystal Dreaming™ teacher.
Crystal Dreaming
Rachel, Melbourne, North Fitzroy. Rachel is a yoga and meditation teacher, Crystal Dreaming practitioner and teacher trainer. Rachel, gently, safely and supportively guides you through your journey accessing shamanic states of consciousness to assist to release any blockages or resistances that are preventing you from accessing a state of bliss and oneness. Awaken your true nature as a Divine Being of Light through the "Superconscious", the possibilities are endless as are the reasons for journeying. ♥ Rachel will teach small groups on demand throughout Australia. Call Rachel 0400 880 404. Email Rachel or visit her website
Qualified November 2010, post graduate study. Advanced practitioner.
Licensed Crystal Dreaming™ teacher and Advanced Crystal Dreaming™ teacher.
Crystal Dreaming
Jude, Rhinebeck, New York, USA. Jude Smith is an Interfaith Minister, spiritual teacher, Ignite your Spirit therapist, and Crystal Dreaming practitioner and licensed teacher. Her private practice focuses on counseling, mentoring and healing. Jude's passion is to lead others to their fullest experience of self-expression and to provide the tools to live from that expanded place. ♥ Jude loves to travel and is available to teach anywhere within the US and Canada with a minimum of three students. Best contact is via email or visit her website.
Qualified May 2015. Post graduate study. Advanced practitioner.
Licensed Crystal Dreaming™ and Advanced Crystal Dreaming™ teacher.
Crystal Dreaming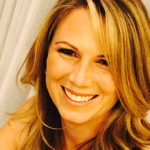 Carlie Eden, Byron Bay, Suffolk Park, NSW.  Carlie is a clairvoyant, Advanced Practitioner who has trained in many modalities including mediumship, The Liquid Crystals and Vedic Healing with a living Saint in India. Carlie specializes in helping clients access peace by addressing any fears, ancestry karma and negative energies or feelings.. this activates the clients Grace or "good Karma" to feel more aligned, happy and purposeful. Online sessions available.  Carlie is also highly trained in dealing with with the boogeyman and moving darkness/uneasiness out of clients home. House cleansing and blessings are profound. Call text or email Carlie for questions and bookings  0408 966 401.  Email Carlie.
Qualified November 2016. Post graduate study. Advanced practitioner.
♥ Carlie will teach small groups on demand
Licensed Crystal Dreaming™ teacher.
Crystal Dreaming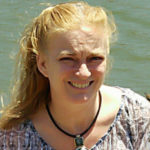 Michelle, Yamba, NSW. Michelle believes Crystal Dreaming to be the most profound and exciting form of healing that she has experienced. Many clients have experienced life changing directions in their life through the Crystal Dreaming ™ process. It is a form of healing that needs to be experienced to truly understand how powerful it is. She is excited to be offering personal sessions and Crystal Awareness and Crystal Dreaming™ Courses in Yamba and Coff Harbour, NSW, Brisbane and Gold Coast, Qld. Call Michelle now 0429 264 344 or visit her website or Email Michelle.
Qualified 2012. Post graduate study. Advanced practitioner.
Licensed Crystal Dreaming™ teacher.
Crystal Dreaming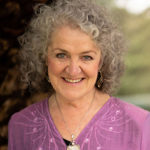 Gabrielle, Toronto, NSW. As the Midlife Mentor, Gabrielle incorporates her experience, wisdom and training (as a Master Journey Practitioner, Energy Healer, Theta Healing Teacher) into her mentoring packages, individual sessions and group workshops. What she loves most about Crystal Dreaming is facilitating the 3 R's for her clients – Reviewing the past and the present by clearing the way to new awarenesses, Reconnecting them with their spiritual self and team, and Reclaiming all that their past has to offer for their ongoing journey. Gabrielle is happy to travel to facilitate individual sessions, and will teach small groups on request. Contact Gabrielle 0418 689 526 or visit her website. Email Gabrielle.
Qualified June 2010 post graduate study several times. Advanced practitioner.
Licensed Crystal Dreaming™ teacher.
Crystal Dreaming
Vanamali, Leichhardt, Sydney. Vanamali is a highly intuitive and holistic energy healer, teacher and shaman who facilitates and enables healing for her clients through awakening, transformation and empowerment. Vanamali facilitates journeys that inspire, illuminate and ignite the soul into greater alignment with the destiny, purpose and life mission. She is a Reiki Master and a crystal whisperer. She teaches Crystal Dreaming and as an Advanced practitioner can offer sessions by zoom or skype. Call Vanamali 0433 119 821 or visit her website. Email Vanamali
Qualified May 2014. Advanced practitioner
Licensed Crystal Dreaming™ teacher.
Crystal Dreaming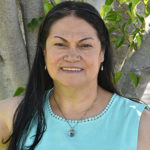 Irma, Raby, NSW. Crystal Dreaming helps you to release past and present life traumas. It helps you to create a clear path on your present life's journey so that these traumas may never be repeated . Facilitated in a safe and secure environment by Irma, a qualified Crystal Dreaming practitioner, Reiki Master, Crystal Light and Theta Healer. Please call me on 0413 999 539 to experence a life transforming session.. Email Irma.
Qualified June 2017. Advanced practitioner.
Crystal Dreaming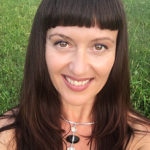 Anna, Gold Coast, Byron Bay, Sydney and Melbourne. Anna teaches meditation and is one of the sound healing duo 'Healing Hertz' who have travelled Australia's east coast extensively with their vibrational sound baths. After a spontaneous kundalini awakening in 2013, her search to understand the weird and wonderful experiences she was having lead her to Crystal Dreaming. It not only validated for her the higher level of awareness that she had tapped into unknowingly, but also gave her the ability to engage with it in a positive way and use it to be of service to others. Call Anna on 0419 883 163 or visit her website. Email Anna
Qualified January 2014. Advanced practitioner.
Crystal Dreaming
Gaye, Canberra, ACT. International author and wholistic practitioner, Gaye Piper will allow your body and cellular memories talk to you as she facilitates your experience of exploration on the inner plane, with a heightened awareness of reality, in a safe, nurturing and protected environment. Call Gaye on 0428 624 452 or visit her website. Email Gaye
Qualified June 2004. Advanced practitioner.
Crystal Dreaming
Crystal Dreaming
Laura Hamblyn, London and Northhampton UK.Laura (Vasu Devi) is a qualified Crystal Dreaming Therapist, with an intuitive approach that produces rapid and life changing results. Crystal Dreaming will locate and dissolve challenges manifesting now, that have their roots in another time and place, often in past lives and frequently relating to unresolved emotional trauma. Laura has a wide knowledge of healing and has studied many different healing paths including Ignite Your Spirit Therapy, Reiki and Homeopathy. She has found Crystal Dreaming to be an amazing modality, her personal experience has been profound and facilitating healing with her clients is one of her greatest joys. Sessions last approximately 90 minutes.
Call Laura on + 447876 504613. Email Laura.
Qualified 2017.
Julie Jenkins, Adelaide, SA. Julie has been involved in healing therapies for over 30 years. As the Principle of Natura Training Institute her passion has been teaching new practitioners in the areas of Reiki, Meditation, Mindfulness, Chakra Balancing and Healing, Life Coaching and Holistic Health & Wellness globally. In her own personal practice at her life centre in Adelaide Julie also delves into the wonderful world of Crystal Dreaming, Soul Realignment through the Akashic Records and Aura reading. Call Julie on 0447 685 303 or visit her website. Email Julie.
Qualified 2015.
Crystal Dreaming
Marie-Annick Toussaint, Far North Queensland, Port Douglas tropics. Marie-Annick is a Crystal Dreaming practitioner, a Certified Yin Yoga Teacher, a certified Activate 3rd Eye and Crown Chakra Meditation Teacher and a Lomi Lomi practitioner. She conducts Reverse Cancer Seminars and offers retreats in Hawaii, Los Angeles, USA and in Far North Quensland, Australia. Marie-Annick is happy to do long distance healings in the comfort of your home via Zoom, FB Messenger, Skype or Instagram. Call Marie-Annick now 0413 711 429 or Email Marie-Annick.
Qualified November 2015. Advanced practitioner.
Crystal Dreaming
Janine, Ocean Shores, NSW and West End, QLD. Janine is a gifted empath with the capacity to channel guidance and energetic support from the Masters, the Angelic realm and Gaia. Janine is formally qualified in: Crystal Dreaming™, Feng Shui (Form, Compass and Flying Stars); Level 4 Spring Forest Qi Gong, Crystal Therapy and Australian Bush Flower Essence (ABFE). "It is through these studies and a life time of searching for answers that has led me to this beautiful, powerful Crystal Dreaming™ process created by Master Raym Richards. I am honoured to be part of this soul tribe." To experience Byron Bay's most affordable Crystal Dreaming practitioner, call Janine now 0410 762 819 or Email Janine.
Qualified April 2019.
There are over 600 Crystal Dreaming™ practitioners worldwide. If you cannot find a practitioner close to you listed above, search your localty for a certified Crystal Dreaming™ practioner trained by Raym and Chicchan or one of the licensed teachers listed here.